It's Summertime VM Readers,
Let's talk about...
We wanted to reach out to local business owners and professionals to provide you with simple steps on how you can take proper care of your hair and skin during the summer season. Because of the heaps of valuable information we got on the topic, we decided to split the blog into two parts. So here in part one, we are discussing how to take care of your skin.
We reached out to Astoria, of Lacquered Lounge in St. Georges. She is a licensed esthetician who uses and sells natural and toxic-free products. Here is what she said:
Why is taking care of your skin in the summer months so important?
"In the summer, our skin tends to be exposed to harsher conditions. This includes high exposure to UV, salt, and air conditioning, which all can dry out and damage your skin leading to a lackluster appearance (and increased risks of skin cancer and premature aging). This is especially relevant to Bermuda where we are so lucky to have access to the sun and sand all summer long!"
While you enjoy your summer,
make sure you have your summer essentials!
What 3 products do you recommend for helping with summer self-care and what do they do?
"You want to focus on exfoliation, moisturization, and protecting your skin all year round, but especially in the summer with the extreme heat. Here are 3 products that everyone should be using this summer:
I love this glove for the body especially for the summer because our skin tends to be drier due to increased time in the salt and sun. Exfoliating helps remove the top layer of dead skin cells and stimulates blood flow to the surface resulting in more youthful, plump skin.
Some beauty experts even believe that your hair can grow up to 30% faster in the summer months meaning incorporating an exfoliating glove on areas where you shave, or get a Lacquered wax, will help prevent ingrown hairs!
PLUS, in alignment with the Lacquered Green Beauty ethos, this glove is made from Sisal, a plant material, and is completely compostable after its life. It works perfectly with the Virgin Magnolia Loquat and Peach Body Wash!
It is so important for us all to protect our skin from UV Exposure. If you don't, you have increased risks of premature aging and skin cancer, which is more deadly in women of color. I love this sunscreen because there is NO white cast, it is reef safe and it comes in sugar cane packaging (NO PLASTIC!). It is perfect for the whole family as Green People focuses on offering green products for sensitive skin!
3. Bermuda Essence VM X Lacquered -
https://lifestylebylacquered.com/products/bermuda-essence
Smelling good and looking lush?! YES Please! This amazing oil is a collab with myself and Virgin Magnolia and can be used on its own or with the Body Butter for extra moisture!
It is neither oily nor heavy and will leave you with an amazing glow and a light, fruity, floral smell!"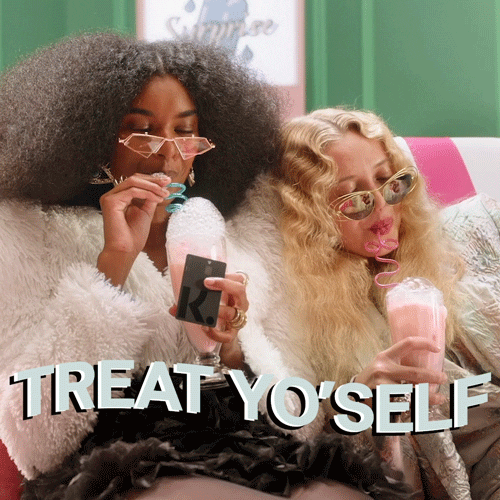 Even if it's at home!
What are 3 tips you can give our readers for daily at-home self-care in the summer?
"My tips would be:
1. Listen to your skin - it is constantly changing, along with your diet and environment, and it will tell you when you need more moisture, water, fruits, and veggies! Changes in skin texture, breakouts, elasticity, and pore size are normal.
Your needs change with age, with menstruation, with diet, with pregnancy... don't be afraid to listen :)
2. Sunscreen! No matter your age or race you are, you need to protect your skin. All the skincare products in the world are NOT going to give you the right results if you are not using sunscreen. Apply it daily, especially on days when you know you're going to be heading to the beach and/or boating!
3. Take the time for yourself. A lot of my clients feel overwhelmed by skincare - assuming it must be long and complicated. It can be as simple or as complicated as you make it but try to think of it as self-care and not a mandatory routine. It is time to recognize and take care of yourself because YOU DESERVE IT! You deserve to feel and look good without it feeling like or being a chore."
Thank you, Astoria, Owner of Lacquered Lounge in St.Georges, for these awesome tips on how we can keep our skin healthy this summer! Stay tuned for more summer self-care tips on hair in part 2!
XOXO,
Virgin Magnolia